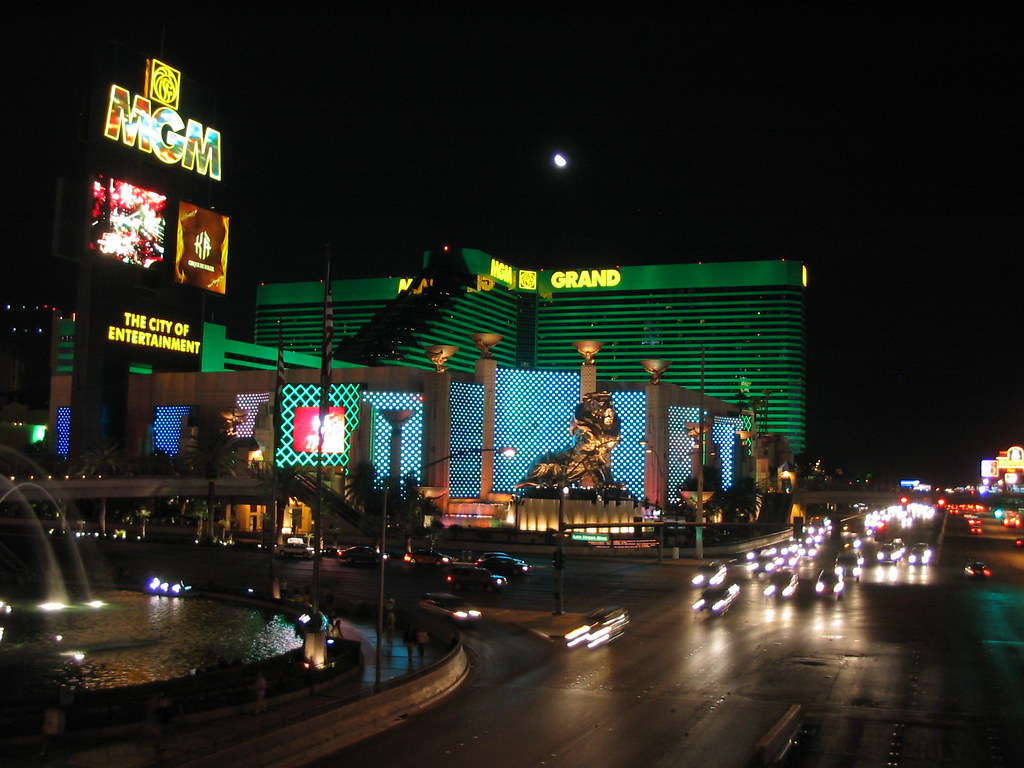 At some point in your life, you have probably watched a movie made by MGM and remember the lion roaring before the opening credits. This lion has been the MGM trademark for decades. The MGM Grand Hotel and Casino in Las Vegas even had this lion sporting its own entryway...until the late 90's. Here is some information about this entryway and why it had been removed.
The Start Of A New Establishment
The MGM Grand Hotel and Casino was built in 1993 and quickly became one of the most visited tourist hotspots in the city. In fact in the mid-nineties, it was deemed the third-largest hotel in the entire world, as well as the largest resort complex with a hotel available in the United States of America. The lion mascot that MGM is known for was incorporated into the building in a few different manners. The main entryway was designed as a large lion head with an open mouth that you walked through to the main portion of the building. Inside, there was an attraction where live lions were kept for visitors to view.
The Taking Away Of The Lion Feature
Unfortunately, the lion entryway was removed in 1998. Under Chinese traditions, it is unlucky to come into contact with the mouth of a lion. Because of this, Chinese tourists were scared to go to MGM to try their hands at luck. Since clientele was limited to those who were not of Chinese origin in an area where the Chinese people visit in vast numbers, MGM decided to remove the lion at the entryway altogether. The live lion exhibit inside was removed as well. This was due to budgeting restraints as well as the worry of animal support group members wishing for the animals to have a natural habitat. The lions were removed in 2012 and sent to a sanctuary in another part of Nevada.
What The MGM Is Like Today
Today, the MGM still has its glowing green glass exterior as it has from the time it was constructed, but the entryway is not adorned with a lion's body. Instead, a 45-foot tall bronze statue of the lion sits in front of the hotel for all to admire. The Chinese do not need to go near it to gain entry to the establishment, allowing all who visit to enjoy their chance at good luck rather than fearing bad luck before they even make their way to the gaming rooms.
This posh hotel and casino has four swimming pools, three whirlpools, and its own lazy river ride. In addition to on-site restaurants and lounges, there are night clubs available to party the nights away. Spas, a fitness center, and daily entertainment are also attractions.